About Pat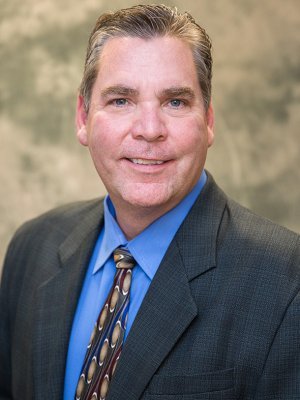 Patrick Simasko is one of the most successful elder law attorneys in Michigan. As well as being a successful elder law attorney, Pat is also a licensed insurance agent for Simasko Financial. His self-effacing character, style and ability has garnered him prominence and recognition throughout the metro Detroit Area as well as the entire state.
Patrick has reached the pinnacle of the elder law and financial services industry. Past director of Macomb County Elder Law Committee and member of State of Michigan Elder Law Committee. He is the co-author of "How to Protect Your Family's Assets from the Devastating Costs of Nursing Home Care", Michigan Edition. Author of many articles for the State of Michigan Lawyers Weekly as well as the Macomb County Bar Association. Past Lobbyist for Region 1A of the United Auto Workers. He is a past Officer and current Director of the Alzheimer's Association, Greater Michigan Chapter, Director Wayne State Institute of Gerontology, past Director Presbyterian Village Care facility. He has taught Doctors, Nurses, Social Workers, and Discharge Planners, Home Health Care Professionals the intricacies of Estate Planning, Medicaid and VA Benefits as well as Retirement and Tax Planning. and is referred by most as a wealth preservation planner. Patrick has been teaching wealth preservation techniques since 2004 and has held a life insurance and annuity license with the State of Michigan since 2002. A Partial list of the organizations that have asked Patrick to teach are the: Alzheimer's Association, Wayne State University, Macomb Community College, William Beaumont Hospital, Henry Ford Hospital, Michigan Hospice Association and numerous state and county retiree associations. Many nursing homes have asked Patrick to train their staff and residence and just to name a few: Shelby Nursing Home, Cherrywood Nursing Home, Bortz Nursing Home, Medilodge Nursing Home.
With his several thousand clients, he and his "Think Tank" have been privileged to serve a host of distinguished individuals from Congressman, Circuit Court Judges, District Court Judges, County Sheriff Deputy, Prosecutors, Commissions and Department Heads. Doctors, Lawyers, Distinguished Business Leaders, Union Officials, Public and Private Organizations.
Simasko Financial, LLC was formed by Patrick Simasko to meet the needs of Simasko Law clients. We can now take protection to the next level by providing the ultimate goals of both legally and financially protecting someone's hard earned assets so they can eliminate the worry of "outliving" their money and have something to pass on to family. The best family trust legal documents are of no use if they are not funded properly and the necessary action taken to preserve their wealth. Simasko Financial allows Patrick to work with clients both as Attorneys and Wealth Preservation Planners. As Wealth Preservation Planners, he can develop an individual strategy for each client who can no longer sustain the risk of a financial loss or even the scare of potential losses and must protect their remaining life savings before it's too late.
Patrick, along with his financial services group have utilized cutting edge techniques, products and services that have considerable and consistently grown their clients net worth and retirement assets. Most fundamentally to Patrick's elder law and wealth strategies is his strict adherence to fiduciary responsibility, preservation of his client's wealth, and to fulfill his client's desire to pass a legacy to their family members. It would be his privilege to assist you and your family as well in all of your elder and financial needs.
Have you met our team?
We have a wealth of experience in the financial services industry.